Warning
: Use of undefined constant display - assumed 'display' (this will throw an Error in a future version of PHP) in
/home/customer/www/wcsbespoke.com/public_html/wp-content/themes/realestate-7-child-theme/content.php
on line
22
Technology and the Personal Touch
By Clare Westwood in Property Management with 0 Comments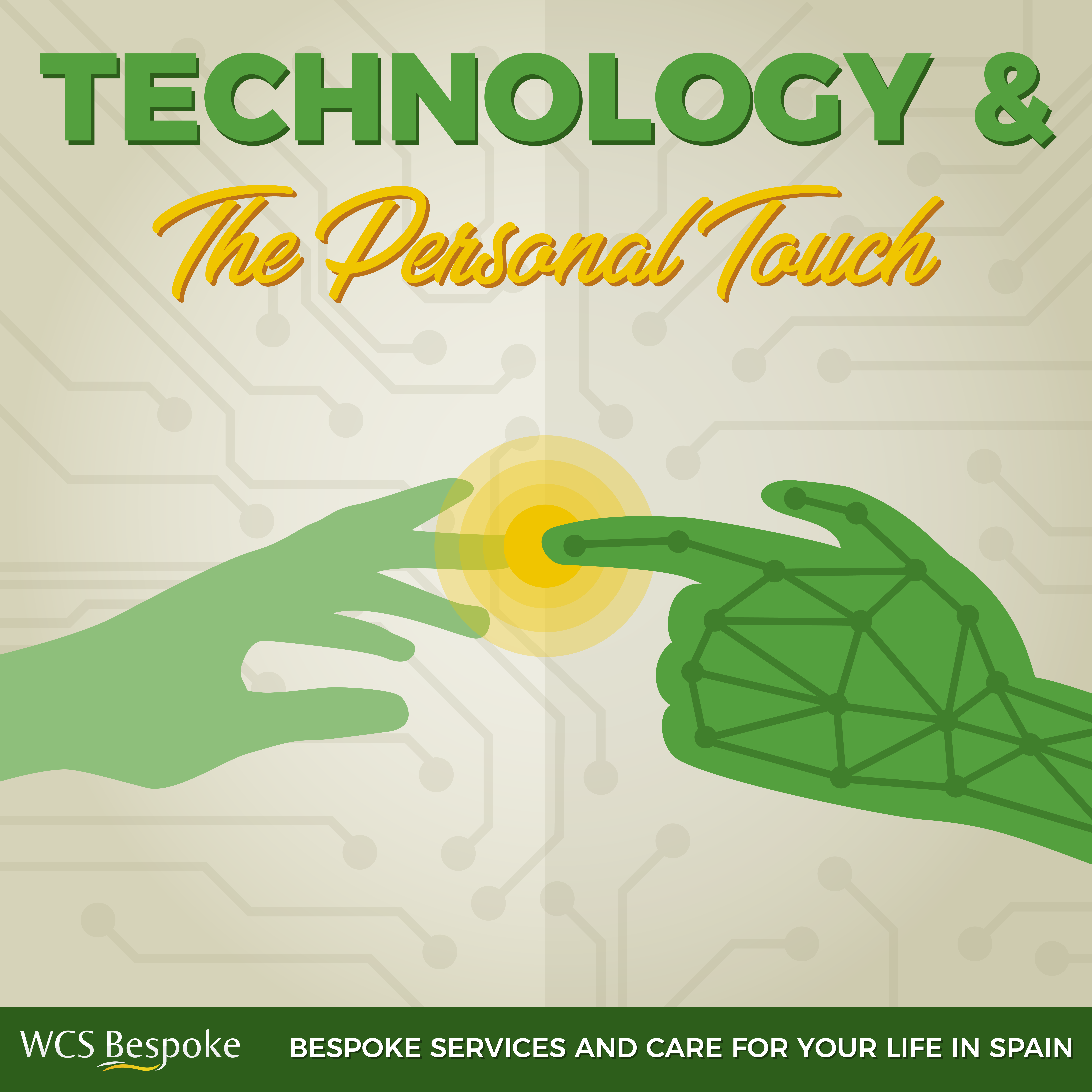 At WCS Bespoke we like our tech – love it in fact. Even Juan our maintenance inspector who is the most mature member of our team, is a convert. Our cleaners, although not at all convinced about working with an App a few years ago when this was first inflicted on them (yes – inflicted was how they felt at the time), are now lost without it. And the colour drains from the faces of my team in the office at just the thought of not having Propierge organising everything for them.
Long gone are the earlier worries that their jobs were being replaced by software. They now see this as an integral part of their working life, making things easier for them and giving them a full overview and control of everything that is going on.
They also know that without this, our business would not be able to grow in the efficient way it now does, as more clients does not necessarily mean more staff needed to manage this work. Anyone working in a small team knows that new members of staff slow you down as you have to help with the training, so sustainable growth without lots of new staff is good for everyone.
My team also realise that client queries have reduced now we have Propierge supporting us. Less things are forgotten or overlooked and our Property Owners know and trust us to be doing our jobs, as they have the reassurance of knowing that a system is behind the scenes arranging everything as agreed.
However, will technology ever replace the human or personal element of our jobs as Holiday Property Managers?
My own experience is based on running a Holiday Property Management Company from before email could be delivered to your phone to today, when I sometimes feel like all of my devices are screaming for attention every couple of seconds. So I have seen and experienced a massive shift in client expectations and how things are done. In addition, WCS Bespoke is based in Sotogrande in Spain, but we primarily look after holiday home owners that are not Spanish, which is a very different service to one that is required where there are no language and cultural differences to overcome.
We provide services to our property owners and any other guests, including holiday rentals and we are far from the only Holiday Property Manager that provides this type of service. Wherever you have holiday home ownership by people that are not a resident in the country where the property is, you will find a large number of Holiday Property Management companies offering services to make the ownership and usage of that property, as seamless and enjoyable as possible. The legality and professionalism of these companies or individuals varies enormously and this will only be resolved by the introduction of regulation (which is another topic entirely!).
However, when considering that technology has driven such a massive shift in expectations and operations over the past decade or so, along with the demographics of ownership changing to a younger and more tech demanding one, what does this mean for Operational Holiday Property Managers over the next 5 to 10 years?
In my view it is all good. More tech enabled homes mean efficiencies for everyone which should have an impact on the running costs of the properties and reduce the Property Managers cost to serve. There will be greater transparency to the Property Owner which, if you are doing what you are contracted to do should not be seen as a threat, but an opportunity to showcase the service that you provide in comparison to your competition.
But how do you stand out from other similar companies who are using the same or similar technology within their business?
Outstanding Service and the Personal Touch.
There are some things technology cannot replace, especially where there are cultural and language differences between the Property Owner and the location of the holiday home. Relationships with Property Owners span many years and when working in the service industry, you get to know your clients, their family and friends, likes and dislikes.
Things go wrong, people get ill, robberies happen and when the worst happens, the first person to be called, is inevitably the Holiday Property Manager. Going to the police in a foreign country to deal with a traumatic experience is not a nice thing to have to do, but having someone with you that you know and trust to help you with this, makes it much less stressful.
At WCS Bespoke, we also pick up the small details that make a holiday special for each of our clients and guests. This may be to simply to set things up as our clients like them to be arranged and leave them alone to enjoy their holiday. Or it could be more involved and on hand with arranging reservations, recommending day trips and experiences, based on local knowledge and feedback from what they have done in the past and an understanding of what they like to do.
We know what groceries each of our clients like on arrival, how old their children are and what they like to eat. We know of any food and other allergies. We have drivers and taxis on standby for clients who we know will want to get out and about and not have to drive themselves.
We are on hand to deal with any maintenance issues that arise in a prompt and efficient manner using our own recommended team of suppliers and trades that have been tried and tested over and over again. If a plumber is needed for an emergency in 20 minutes, they'll be there.
We have technology and automation in place for our Operations, but for everything else, we are a team of people who are focused on anticipating our clients needs, providing the Personal Touch that offers anyone who comes to stay, their perfect holiday, however they want to spend it.